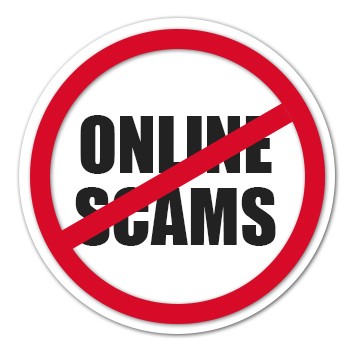 Staying Safe in Today's Online World
We have recently seen a sharp increase in the number of people reporting an issue while surfing the internet. A pop-up alert window appears warning your computer may have been hijacked, or that there is a "major security issue" as seen below. They may even have phonoe number, urging you to call. Suggesting you will be fined or worse, if you do not comply.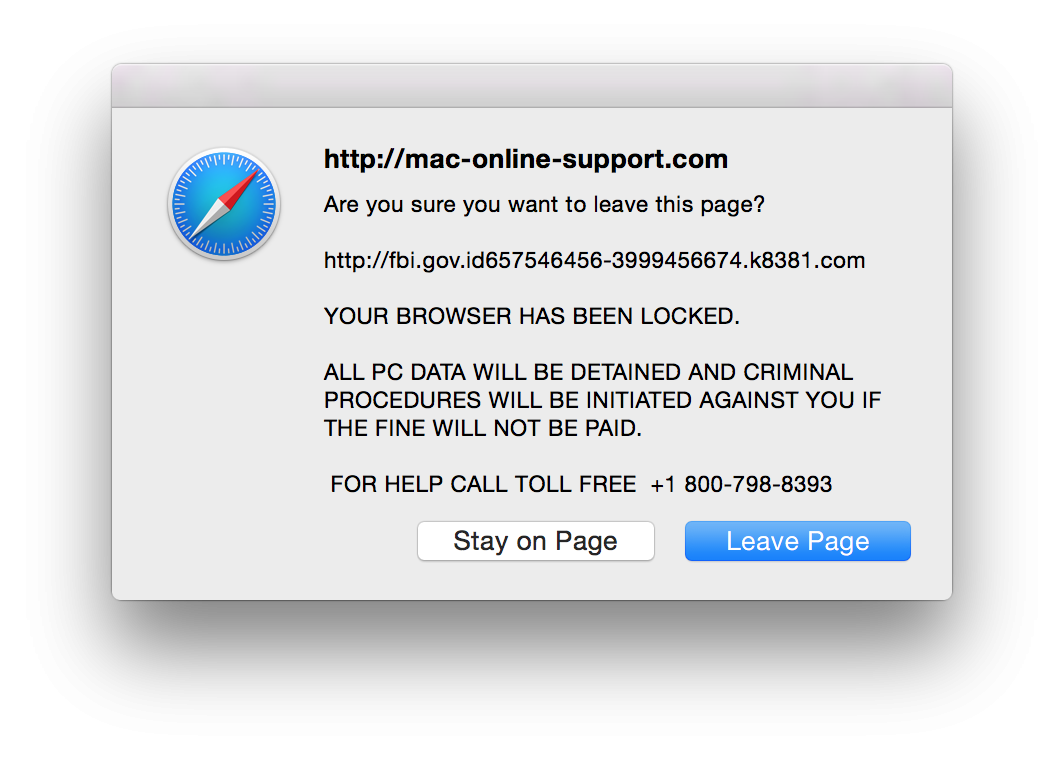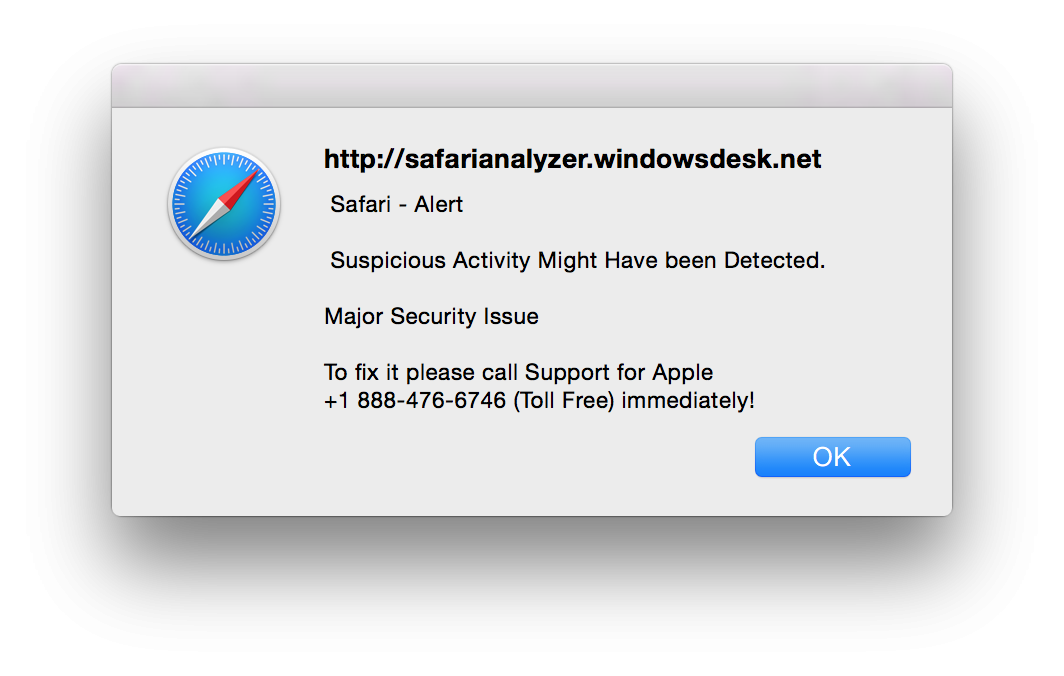 It's important to understand that this is not a computer virus, and that your Mac has not been infected with any malware. It is also very important that you do NOT call the phone number listed in this window. This is a scam, and you should not spend any money or share your personal information with anyone to get rid of these messages. If you do happen to call one of these phone numbers, you will more than likely be asked to install special software on your Mac that will allow them to remotely access information on your computer and possibly compromise your system further. If you have already called the number or gave anyone remote access of your computer, call your bank and credit card companies to let them know that your information has been compromised.
How to close scary pop-ups
Sometimes, the pop-up just won't go away. If this happens you can try to close the relevant tab, if that doesn't help close the Safari window and open again after a couple of minutes.
If you have Safari 9 or higher, the pop-up will probably come with a checkbox that reads "Don't show more alerts from this web page" – click on it before closing the pop-up window.
Otherwise, close the popup by pressing the key combination Command+W to close the tab or window. A box should pop up. Press the return key and both the box and the page should close. If that doesn't happen, press and hold Command+W. You might hear repeating alert sounds. While holding these keys, click the OK button in the popup. If a different popup appears, exit out of it as usual.
In case it still doesn't close, the last resort would be to force quit Safari. Press Command, Option, Esc – select Safari from a window that appears. Click "Force Quit." Try reopening the app while holding the Shift key and you will be good to go.
The new Safari version also features the option to block pop-ups. Open your Safari browser. Next click on Safari > Safari Preferences > Security. Here you find the option to block pop-ups. Set it up, and that should help your browsing experience.
Next, navigate to the Privacy Tab
Under Cookies and Website Data, choose Always Block.
Under Website Use of Location Services, choose Deny without prompting or Prompt for each website once each day.
Tick the box next to Ask Website Not to Track Me.
Finally, let's remove website data. Make sure you have closed the malicious page before performing this next step.
On that same Privacy Tab, click on Manage Website Data. This lists all the websites that Safari is storing data for. Either select Remove All or highlight individual sites and press Remove. A message may appear asking you to confirm removing website data, select Remove Now to confirm. When completed, press Done.
Now you should be safe from these attempts to harm you and your device, be mindful while you surf and always make sure that you never give out your information to strangers on the internet.
Remember, Apple will NEVER send you a pop up or any message like this- the only number to call if you do have concerns about your Apple product is the AppleCare help line at 1-800-APL-CARE.
Or come to your local CityMac, we'll be happy to help!
For help checking for and removing ADWARE from your computer, check out another one of our helpful blog articles: How to Remove Adware