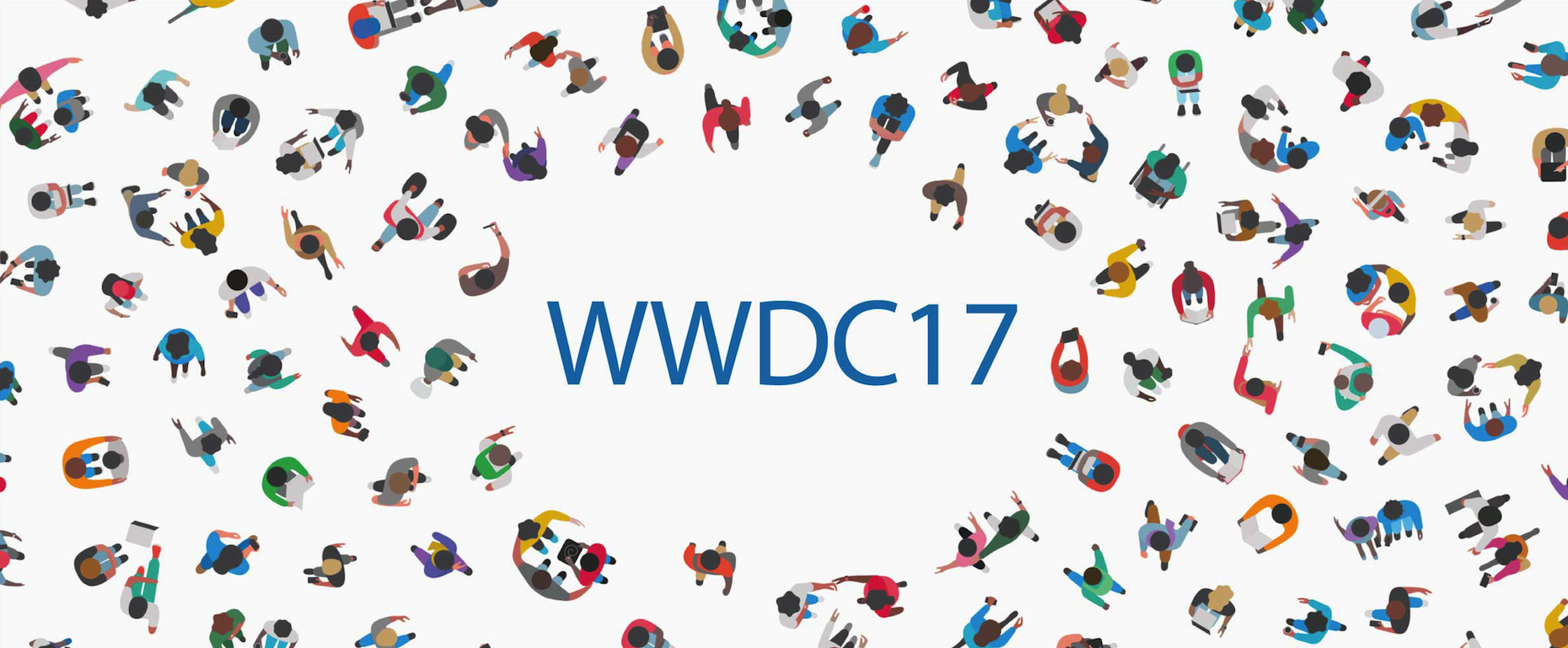 Today, June 5th, Apple kicked off their annual WWDC (World Wide Developers Conference) with a keynote announcing new and upcoming products. Apple has announced updates to their four software platforms: tvOS, watchOS, macOS, and iOS, along with new updates to their iMac, iPad Pro, and MacBook lines, and a completely new home speaker named HomePod.
tvOS
The beginning of the event featured tvOS for a small update to the device: Amazon will be coming to the Apple TV later this year.

watchOS
The Apple Watch has been growing in popularity, and this year Apple previewed the new software that will be coming to all Apple Watch users this fall. New watch faces were featured, such as the Siri watch face, new Toy Story faces, and more. The Siri watch face is remarkable because it learns your schedule and shows you information on the watch face as the day goes on.
watchOS 4 is also gaining a new user interface which is easier to use when it comes to navigating between apps. Apple also announced that users will be able to allow data to be transferred between gym equipment and the Apple Watch later this year, allowing for more accurate statistics during workouts.

macOS
The Mac is getting an update this fall with macOS High Sierra. High Sierra will feature Apple's APFS file system which features increases in speed and security, virtual reality support, auto play blocking in Safari, and Intelligent Tracking Prevention, allowing Mac users to have higher levels of privacy. Overall, users can expect an increase to speed and security in the High Sierra update.
macOS High Sierra will be available to all Macs running Sierra later this fall as a free upgrade.

iOS
iOS is the world's most advanced mobile operating system, and iOS 11 builds on top of that when released to the public later this fall. iPhones and iPads are getting a massive update with new features such as Do Not Disturb while driving, Apple Pay for peer to peer exchanges within iMessage, long exposure in the camera, updated control center, Siri translations, and more.
Another huge change to iOS 11 is the App Store, which is receiving a design makeover. In the new App Store, there will be a new Today tab which allows easy discovery of new apps which is updated Daily. Games is also getting its own tab allowing for easy access to various types of games within the App Store.
Interested in signing up for the Public Betas which launch in late June? Head over to beta.apple.com to sign up.

Updated MacBook, MacBook Air, and MacBook Pro
Apple has updated the MacBook line to the latest Kaby Lake Intel processors. The 12-inch MacBook now allows for up to a 1.4GHz Intel Core i7 processor, and up to 16GB of RAM. The MacBook Pro line now features Kaby Lake processors up to 3.5GHz on the 13-inch model, and up to 3.1GHz on the 15-inch model.
Also updated was the MacBook Air, which also received a new 1.8GHz Intel processor.
Updated iMac and new iMac Pro
Apple has updated the iMac line for the first time since 2015. The new iMacs feature spec boosts, such as the 27-inch coming standard with fusion drives, screens that support 1 billion colors, USB-C/Thunderbolt 3 ports, and next generation graphics. Apple has dropped the entry level price of the 21.5-inch 4k iMac from $1499 to $1299. These new iMacs are available starting today.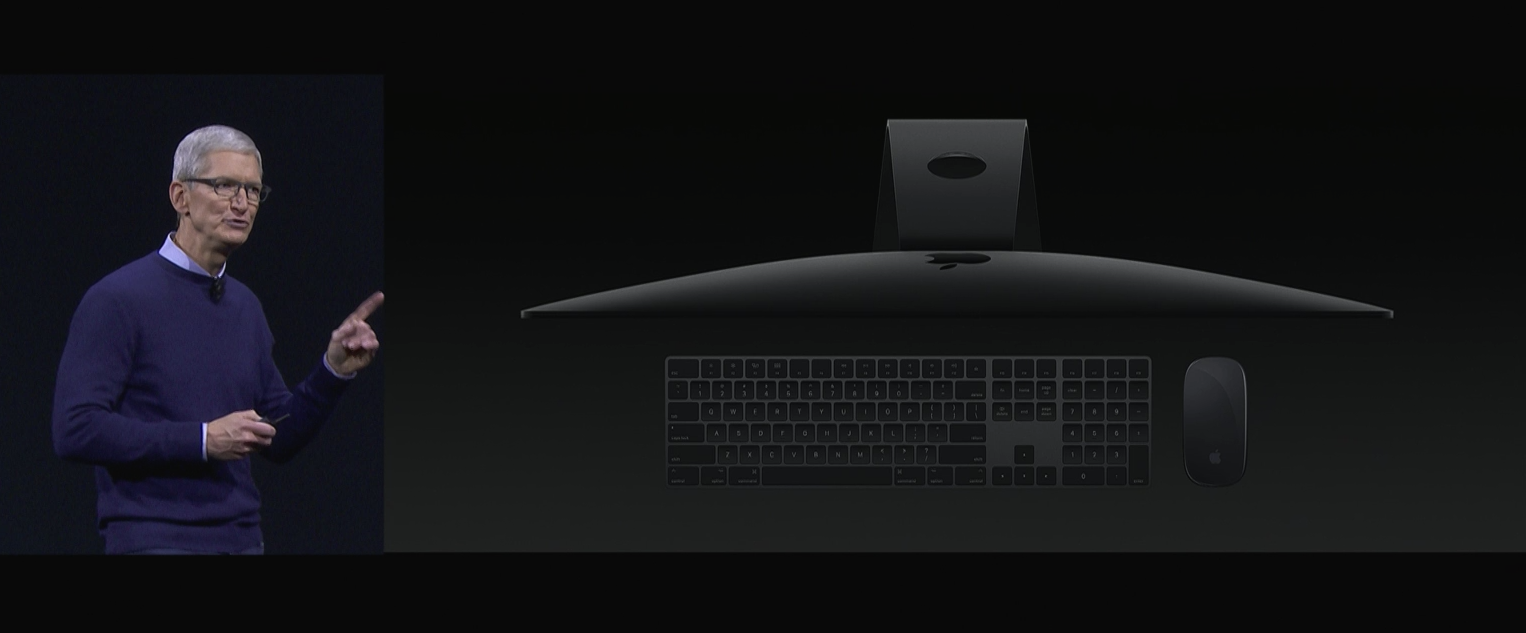 Previewed for later this year in December, Apple showed off the new iMac Pro. A new powerhouse desktop computer for professionals who need extreme levels of power. iMac Pro will be able to be configured with up to 18-cores (yes you read that right, 18), up to 128GB of RAM, and will start at $4999. The new iMac Pro is the most powerful Mac Apple has built to date.
On another note, Apple has released a new wireless keyboard, the Magic Keyboard with Numeric Keypad. Previously, if users wanted a keypad on the keyboard, the only Apple branded solution was a corded model.

New iPad Pro
Apple has dropped the 9.7-inch display from the iPad Pro line, the screen size that has been available since the iPad was originally announced by Steve Jobs in 2010. The new iPad Pro now features a 10.5-inch screen. The iPad Pro line is faster than ever with 12-core graphics and faster refresh rates.
The 10.5-inch iPad Pro is available starting at $649 and is available in 3 storage capacities: 64GB, 256GB, and now for the first time 512GB. The 12.9-inch iPad Pro includes the same storage capacities, and has been updated to feature the same internals as the 10.5-inch, and will start at $799.

HomePod
During the keynote, Apple released a completely new home speaker named HomePod. HomePod is different from other speakers as it is spatially aware. It is able to adapt to different room sizes and layouts and adjust the output of the sound accordingly.
From the ground up, HomePod is designed to work with Apple Music. This means that unlike a traditional Bluetooth speaker, HomePod is able to connect to Apple Music servers directly over Wi-Fi to play music.
HomePod is also a home assistant able to work with HomeKit accessories such as turning on lights, controlling the thermostat, opening the garage door and more.
HomePod will be shipping in December and will be priced at $349, available in black and white.
Interested in learning more about all the new products announced? Head over to Apple.com to learn more.
Miscellaneous
Apple outlined a number of more technical software improvements at WWDC as well. Metal, Apple's OpenGL replacement for graphics processing, has been integrated more widely across Apple's software opening the door for better graphical perforance, including on desk top with much better vitual reality performance and opportunities.
Apple has also been investing in augmented reality technology, and announced ARKit for developers looking to integrate augmented reality into their apps natively. We saw a number of demonstrations showing the power of AR on iPhone—with objects and animated scenes being placed on a real-life surface, such as a table, in front of the viewer wielding an iPhone or iPad using that devices camera. Games like Pokémon Go currently use similar technology, but Apple demonstrated how much more realistic even Pokémon Go could look using Apple's new ARKit technology. They also bregged that as soon as this features is released to iOS devices, they will become the largest AR platform in existance over night.
Machine Learning was repeatedly mentioned during the keynote. Apple is employing much deeper integration with Siri into seemingly everthing we do on our devices. Using Machine Learning, Siri will be able to suggest, if you have read an artical in News about traveling or shopped for travel tickets to Iceland in Safari, the word Reykjavik in Messages. This intelligent monitoring will be encrypted, according to Apple, and not a security problem. Machine Learning developer kit dubbed Core ML will be a big part of iOS 11.
In all, we are incredibly excited for the new updates to the Mac and iPad line, HomePod, and the new software updates to tvOS, watchOS, macOS, and iOS. What was your favorite part of the event? Let us know in the comments below. Interested in learning when you can get your hands on the new products? Contact your local CityMac today.