iCloud Demystified
What is this mysterious and scary 'iCloud' of which you speak? I thought you'd never ask. My goal with this article is to give you an overview of iCloud and hopefully shed some light on a few features you might not have been aware of. I realize I just ended that last sentence with a preposition. Forgive me, Grammar monsters!
So as I was saying, iCloud is a wonderful service that allows you to store your content and wirelessly sync it between all of your devices. For starters, you get 5GB of free storage for mail, documents, account information, settings, and app data. Need more? Just hit "Settings" on your device and you can sign up for more right there under "iCloud > Storage and Backup > Buy More Storage." 10GB will run you about $20/year at the time of this post.
PC users, you're not left out of the party — you don't need a Mac to experience the benefits. If you own an iOS device you can use iCloud for backup, storage, and productivity.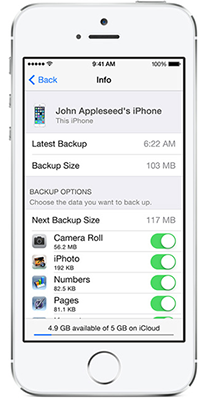 iCloud works automagically (my word, trademark pending) in the background, backing up your device over Wi-Fi every day while it's turned on, locked, and connected to a power source. There's not much to it, just sign in on any iOS device with your Apple ID and password and your content is restored from your previous backup to your new device.

What exactly does iCloud back up?
Purchased music, movies, TV shows, apps, and books
Photos and videos in the Camera Roll
Device settings
App data
Home screen and app organization
Messages (iMessage, SMS, and MMS)
Ringtones


Mail, Calendar, Contacts, and Reminders
You have a busy schedule and you're constantly checking email, updating calendar events, and adding contacts. With iCloud, you can do all this on one device, and iCloud sends the information to all your Apple devices automatically.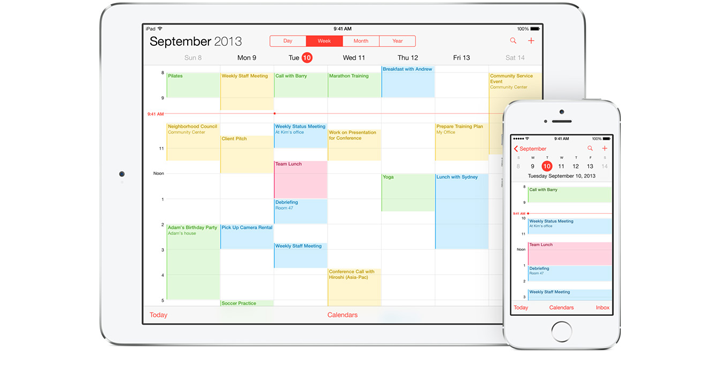 Content everywhere
With iCloud, anything you purchase on the iTunes Store, App Store, and iBooks Store is accessible on all your devices immediately. So you can start reading a book on one device and pick up where you left off with another device—you have flexibility to access your content whenever and wherever you want, with any device. And if you own an Apple TV, you can view your photos, music, and more on a larger display. Sweet deal!

With Apple's iTunes Match, you can store your music in iCloud—even songs you imported from CDs.* So not only is your Sheryl Crow album synced across your devices, you're also freeing up space on your device to download apps, store photos, and more. And iTunes Match plays back songs from iCloud at 256-Kbps AAC DRM-free quality—even if the original copy was of lower quality.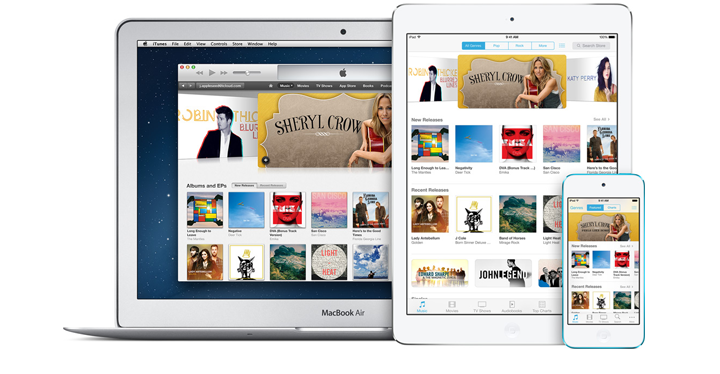 iCloud Photo Sharing
You can use iCloud Photo Sharing to easily share photos and videos with the people you choose and invite friends and family to add your own photos, videos, and comments. Everything is updated automatically, so new photos and videos show up right away. No social media app necessary.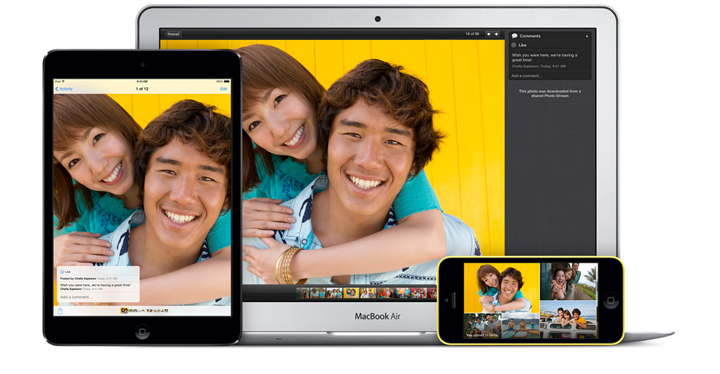 Find My iPhone
Find My iPhone helps you keep track of your devices. If you lose a device, it's almost impossible for someone else to use it because you need the Apple ID and password to reset it*. you can log in to
iCloud.com
to locate your device on a map, play a sound, put a device in Lost Mode (to display a custom message), and even erase it remotely.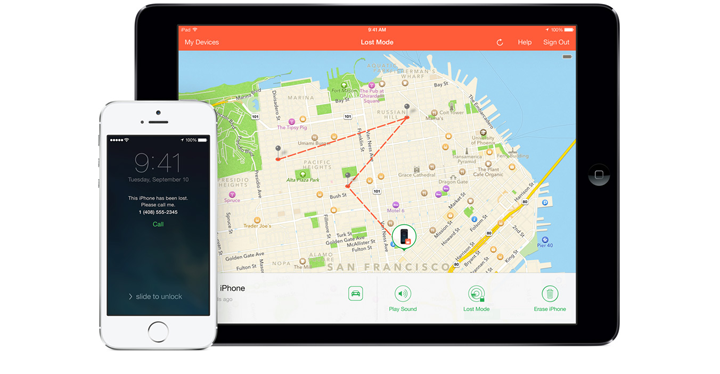 iWork and iCloud
With iWork for iCloud beta, you can create beautiful and engaging presentations, documents, and spreadsheets with ease, and share them on all your devices. you can create projects by logging in to iCloud.com and using iWork apps.

The iWork apps—Pages, Numbers, and Keynote—are now available to download free on new devices with iOS 7 and OS X Mavericks.

With sharing and collaboration, you can share document links and edit your content in real time—so it's easier to work with others, and you don't have to waste time keeping track of different versions.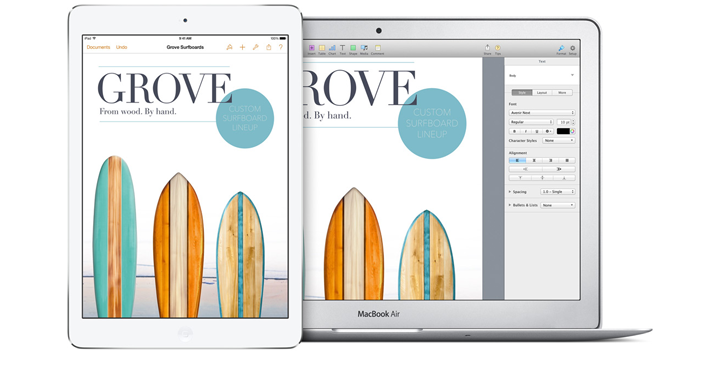 Apps and iCloud
iCloud is seamlessly integrated into many of the apps that you use every day and works behind the scenes to keep apps up to date on all your devices. So you can start a song in GarageBand on iPhone and then finish it on iPad. iCloud works with many third-party apps, too. So if you start a journal entry or chess game on one device, you can pick up where you left off on another device.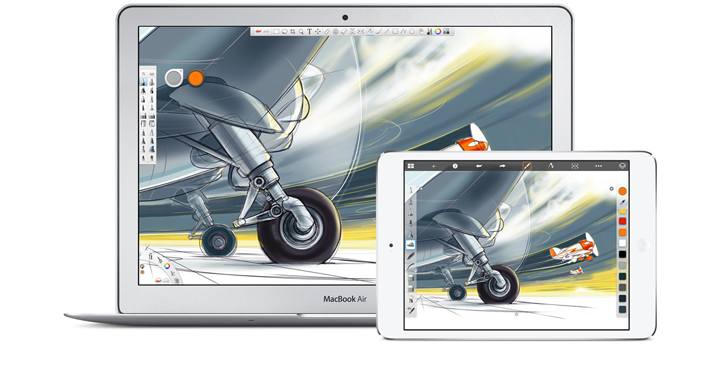 Safari
With iCloud in Safari, you only have to save bookmarks and articles in Reading List once because iCloud automatically keeps the information up to date across devices. you can even see all the Safari tabs you have open on any of your devices, and with a tap, pick up right where you left off.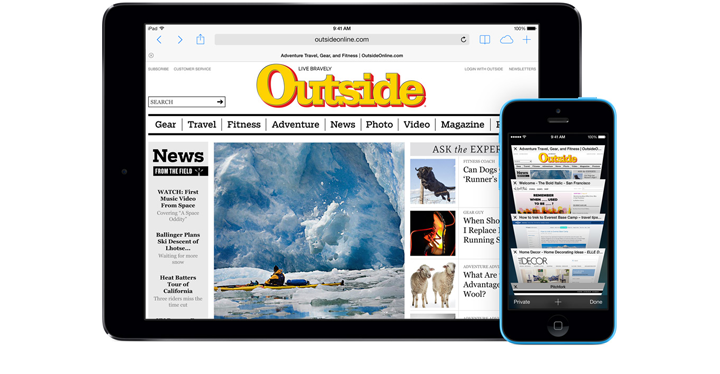 iCloud Keychain
iCloud Keychain uses 256-bit AES encryption to securely store your account names, passwords, and credit cards so that you don't need to remember all the information on your own. With just a tap, you can quickly complete online purchases, sign in to accounts, and fill in personal information.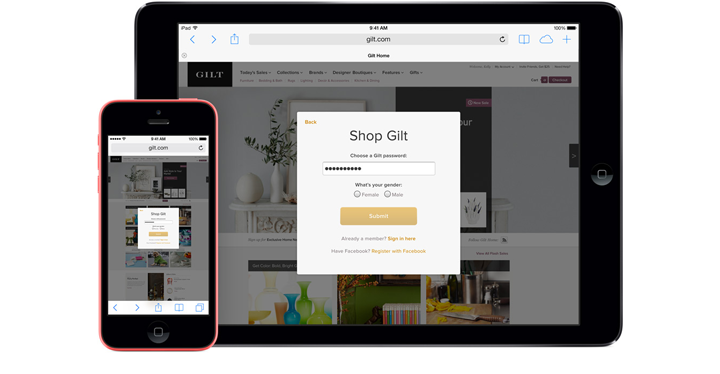 iCloud.com
With iCloud you can access your content on your favorite browser. You can log in to iCloud.com to see Mail, Contacts, Calendar, Notes, Reminders, Find My iPhone, and iWork for iCloud beta documents in Pages, Numbers, and Keynote.

Got a PC? No biggie. You can install iCloud Control Panel to use iCloud with Microsoft Outlook or share photos using your PC.
How to set up iCloud
You get the most from iCloud when you set it up on all your devices—including your Mac or PC. you just sign in with your Apple ID and enable the iCloud features you want to use. The rest is automatic. You get a unique iCloud email account, and you can access your emails using iCloud.com or through any of your iOS devices.

Setting up iCloud is easy. For simple setup instructions, visit http://www.apple.com/icloud/setup/.
Summary
So there you have it, iCloud in a nutshell. I hope you laughed; you cried, and ultimately you enjoyed sharing this short journey with me. I know I did! I feel like we learned something about each other here. If you enjoyed reading it, then by all means share it. Until next time, dear readers.