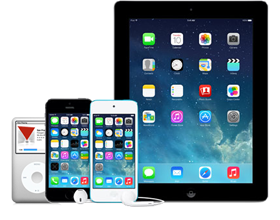 What is AppleCare+?
As many die hard fans know, Apple stands behind each and every one of its products. It's one of the many principals that sets the company apart from other brands and a big reason people love Apple. Have an issue with your device? The standard warranty covers parts and labor for one full year with 90 days of complimentary tech support.

AppleCare+ is a one time payment of $99 and extends your coverage to two years from the original purchase date and adds up to two incidents of accidental damage coverage, each subject to a service fee plus applicable tax.
Why AppleCare+?
So why should I consider AppleCare+ you ask?
Meet Tom and Mary. Tom decided to hold off on AppleCare+. After all he had just bought a brand new iPhone and he knew that he had 30 days to decide. Mary on the other hand was a little more cautious. In fact her friends describe her as "loveably clumsy." She figured the $99 was well spent on peace of mind; in case she or one of her children accidentaly dropped or damaged the iPad. It's a $500 investment, so why shouldn't she protect her investment, Mary reasoned.
Tom takes meticulous care of all his devices, but on Friday night his friend Jerry asked him if he could check out his shiny new iPhone 5S. He wanted to see what all the fuss was about. As it turns out, a few glasses of wine slowed Jerry's motor reflexes and he dropped Tom's iPhone on the new polished concrete Tom had just installed in the kitchen. After apologizing profusely, Jerry winced as they both stared at the freshly shattered glass screen. Tom called Apple the following morning to discover that he wasn't covered for the incident. The AppleCare rep informed him it would cost $269 + tax to complete the repair. Yikes!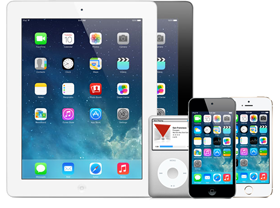 Mary faired slightly better. Her rambunctious three year old Jolene just loves to grab mommy's iPad and watch her Octonauts cartoons. At 3 years old, this darling little diva knows how to get her way. The iPad is frequently used to pacify her during long drives with daddy. As it turns out, Jolene was playing with the iPad while balancing her juice cup precariously in the other hand. You can probably guess what happened next. As the car hit a speed bump, Jolene's juice spilled all over the iPad, frying the logic board. Ouch! Mary tried to revive the iPad by drying it out, but to no avail. Luckily for Mary, she was covered for two incidents of accidental damage. She turned her iPad in to the local Apple Specialist, paid a $49 deductible and was shipped a new iPad in a few days. Hurray!
No one ever thinks it will happen to them…until it does. We're all human after all. But for times when accidents do happen, AppleCare+ gives you up to two incidents of accidental damage coverage.* In fact, it is the only kind of AppleCare that covers accidental damage.
Ok, but can't I buy AppleCare+ anytime?
You can buy AppleCare+ within 30 days of the date you bought your iPhone, iPad, iPod touch, or iPod classic. The coverage start date, though, is the day you purchase your device, not the day you purchase AppleCare+. If you didn't purchase AppleCare+ with your device, you can still purchase it at any Apple Retail Store or at your local Apple Specialist.
What products are eligible for AppleCare+?
iPad, iPhone, iPod Classic & iPod touch are eligible for AppleCare+.
What's the service fee if I have to make a claim?
You only have to pay a service fee if you file a claim for accidental damage from handling. And service fees cost much less than a replacement device. You don't have to pay a service fee for telephone technical support or a mechanical failure of your device.
Service fees are as follows:
AppleCare+ for iPad service fee $49
AppleCare+ for iPhone service fee $79
AppleCare+ for iPod touch/iPod classic service fee $29
What are your experiences with Applecare+? I'd like to hear your stories or comments in the comments section below.