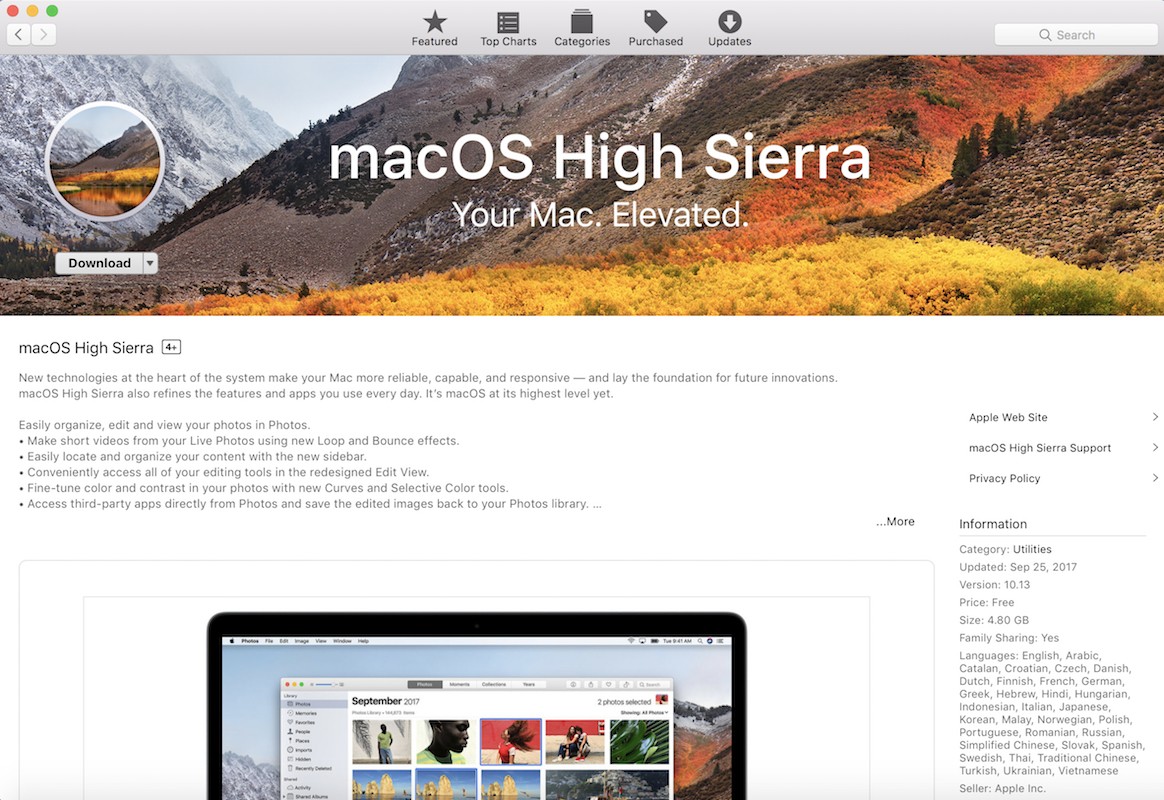 Nearly a week after the launch of iOS 11, Apple has released macOS 10.13 High Sierra to the public. High Sierra is an outstanding upgrade to your Mac. It's full of behind the scenes updates that increase the speed and reliability of your Mac. In this blog, we will be going over some of the top highlights featured in High Sierra.
New Apple File System (APFS)

First launched with iOS 10.3, APFS is Apple's new file system that has been reengineered from the ground up. This is Apple's move from the Mac OS Extended filesystem which was introduced back in the late 1990's. It's optimized for SSD drives, which makes sense as all new Mac notebooks come standard with solid state based storage, and the Mac line has options to upgrade to full SSD storage. Right from the get go, you'll notice if you copy and paste a 200MB folder, it's almost instantaneous. Overall, you will notice speed increases throughout the operating system.
Lock Screen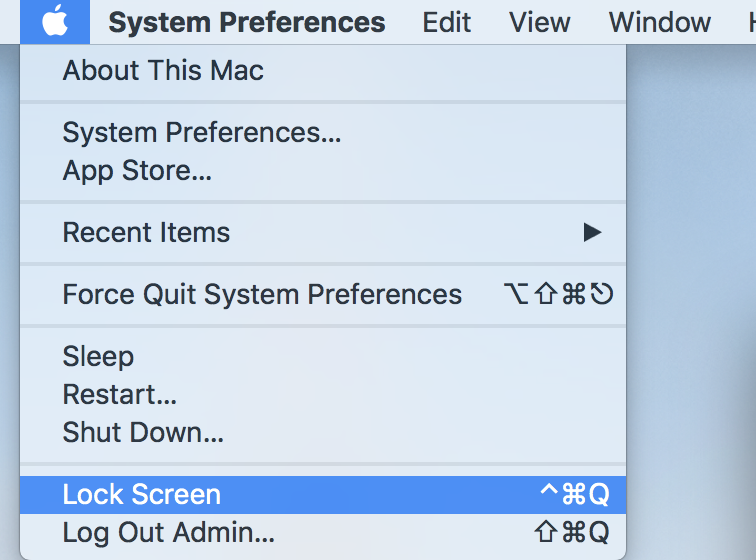 For years, Microsoft Windows has had the ability to use a screen lock feature. And now Apple has added a similar feature called "Lock Screen." This leaves all of your programs running, but brings you to a screen very similar to the login screen. Its objective is perfect for an office or shared workspace: maintain privacy if you step away from your computer without interrupting your workflow.
To access the Lock Screen option, simply click the Apple Menu in the top left-hand corner of the screen, and press Lock Screen.
Safari 11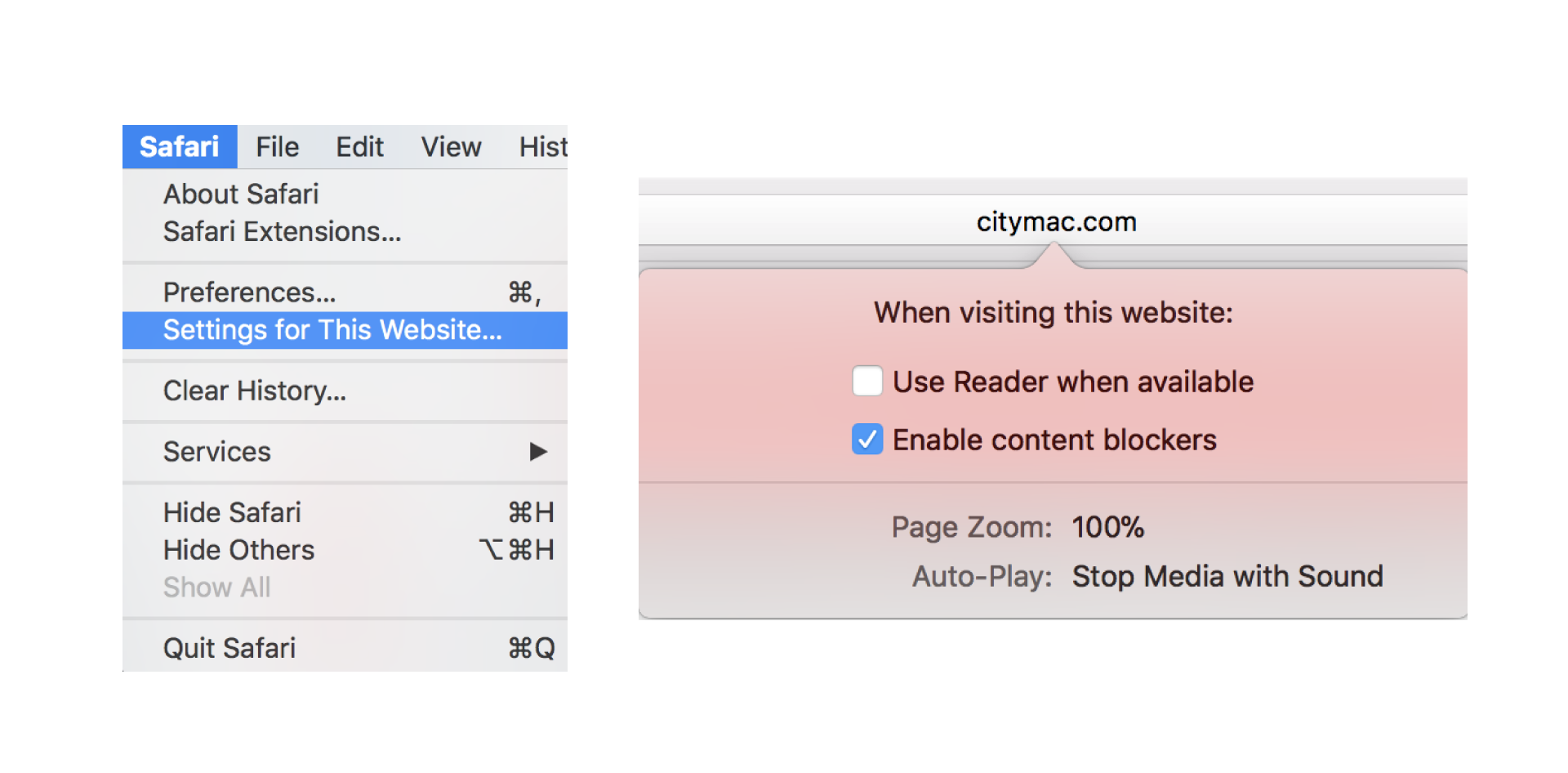 Apple has been a huge advocate for user's privacy. Safari 11 implements this more than ever with the ability for ads to not track your web history. This means less researching something once, and seeing ads pop up for the next few days all across the internet. To access these new website preferences, click on Safari, then choose Settings for this Website.
Safari also includes new features that allow websites to automatically use Reader mode when available, and to automatically stop auto playing videos when visiting sites with video ads.
New Photo and Video Format
Along with iOS 11, macOS High Sierra includes a new format for photos and videos. For video, HEVC (High Efficiency Video Coding) is the new standard on Apple devices. HEVC is able to compress video up to 40% more effectively than previous industry standards. This means that video recorded on an iPhone 7 or newer, running iOS 11 or newer, won't take up as much space. For photos, the format is HEIF (High Efficiency Image Format) which offers the same benefits as HEVC, but for photos.
Learn More About macOS High Sierra
Interested in learning more about macOS 10.13 High Sierra? Visit Apple's webpage dedicated to the newest features in macOS. https://www.apple.com/macos/high-sierra/
---
Upgrade to macOS High Sierra
macOS High Sierra can be downloaded for free from the Mac App Store. This upgrade will be compatible with iMac and MacBook computers from late 2009 and later, MacBook Pro, Mac mini, and Mac Pro computers from mid 2010 and later, and MacBook Air computers from late 2010 and later.
Before upgrading, we highly recommend that you make a backup of your computer. For Mac backups, we recommend using Time Machine. To learn more about Time Machine, click here.
---
If you have any questions about upgrading to macOS High Sierra, please visit one of our locations. You can also connect with us on Facebook at facebook.com/WelcomeToCityMac, and on Twitter at twitter.com/CityMacTweets.