Today, March 21, 2017, Apple has introduced updates to their current iPhone, iPad, iPhone Case, and Apple Watch Band lines. The new products come after multiple rumors floating around of a Product Red iPhone and updated iPad. In this blog, we will be going over the new products.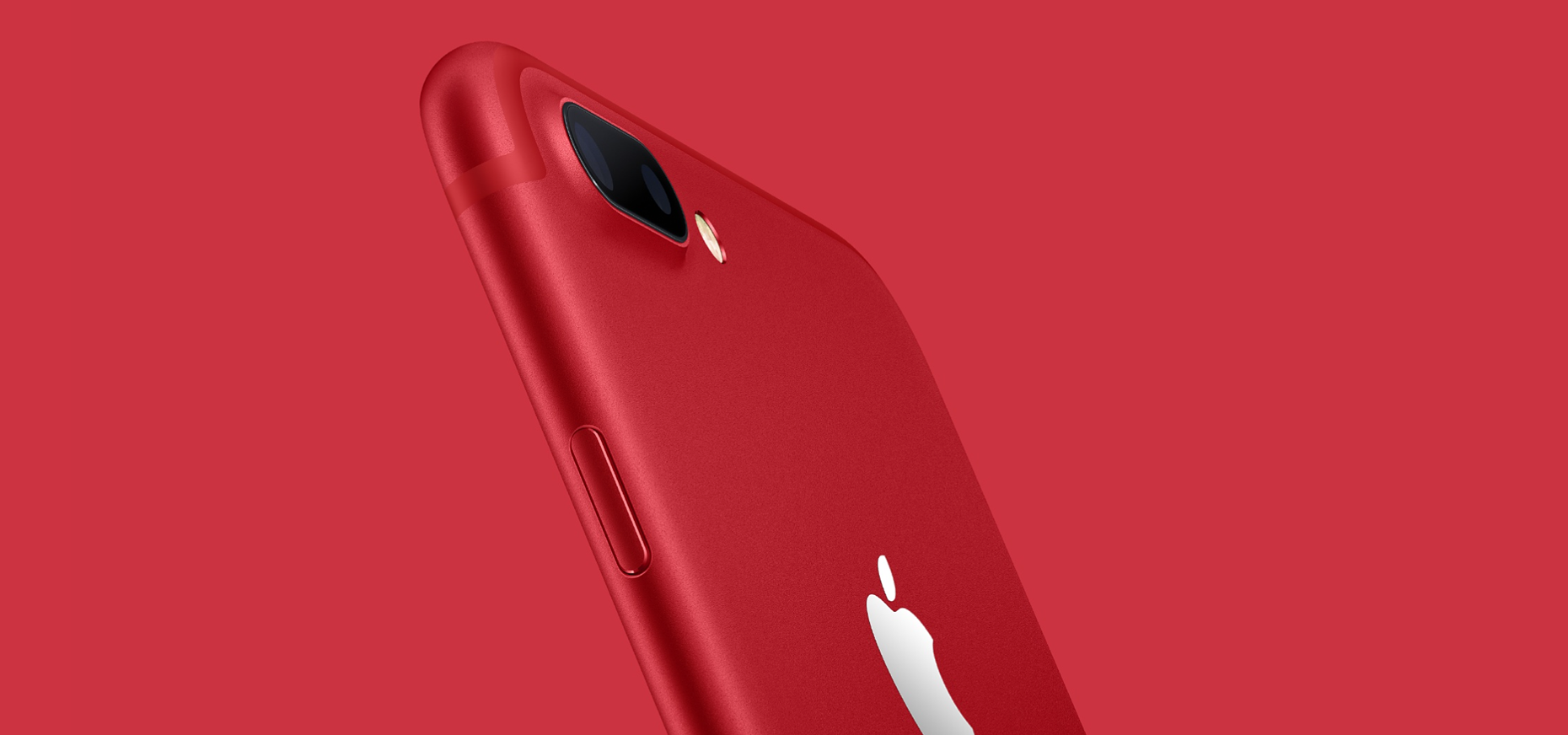 Image courtesy of Apple.com
(PRODUCT)RED iPhone 7
The new iPhone 7 is a special edition model in red to go along with other (PRODUCT)RED devices and accessories, such as the iPhone 7 Smart Battery Case, Beats Solo 3 Wireless Headphones, and others. The new iPhone 7 features the same specifications as the current iPhone 7 models.
This new iPhone is like the Jet Black model, only available in 128GB and 256GB models. Pricing starts at $749 for 128GB and $849 for 256GB.
The new iPhone 7 will be available to order starting Friday, March 24, 2017.
Along with the iPhone 7 updates, Apple has doubled the storage available for the iPhone SE. iPhone SE is now available in a base model of 32GB for $399 and 128GB for $499, unlocked.
Learn More About (PRODUCT)RED iPhone 7 >

Image courtesy of Apple.com
iPad
Apple has discontinued the current iPad Air 2 which was originally announced in 2014. The new replacement is simply called iPad, and is Apple's new entry 9.7-inch model device. iPad includes almost the same specifications as the iPad Air 2. The new iPad does have one major change, a processor upgrade to the A9 chip instead of the A8X chip the iPad Air 2 featured.
Pricing has been dropped to just $329 for 32GB and $429 for a 128GB model. iPad will be available starting on Friday, March 24, 2017.
In other iPad news, Apple has discontinued iPad mini 2 models. iPad mini 4 received a base storage upgrade of 128GB instead of 32GB for the same price of $399.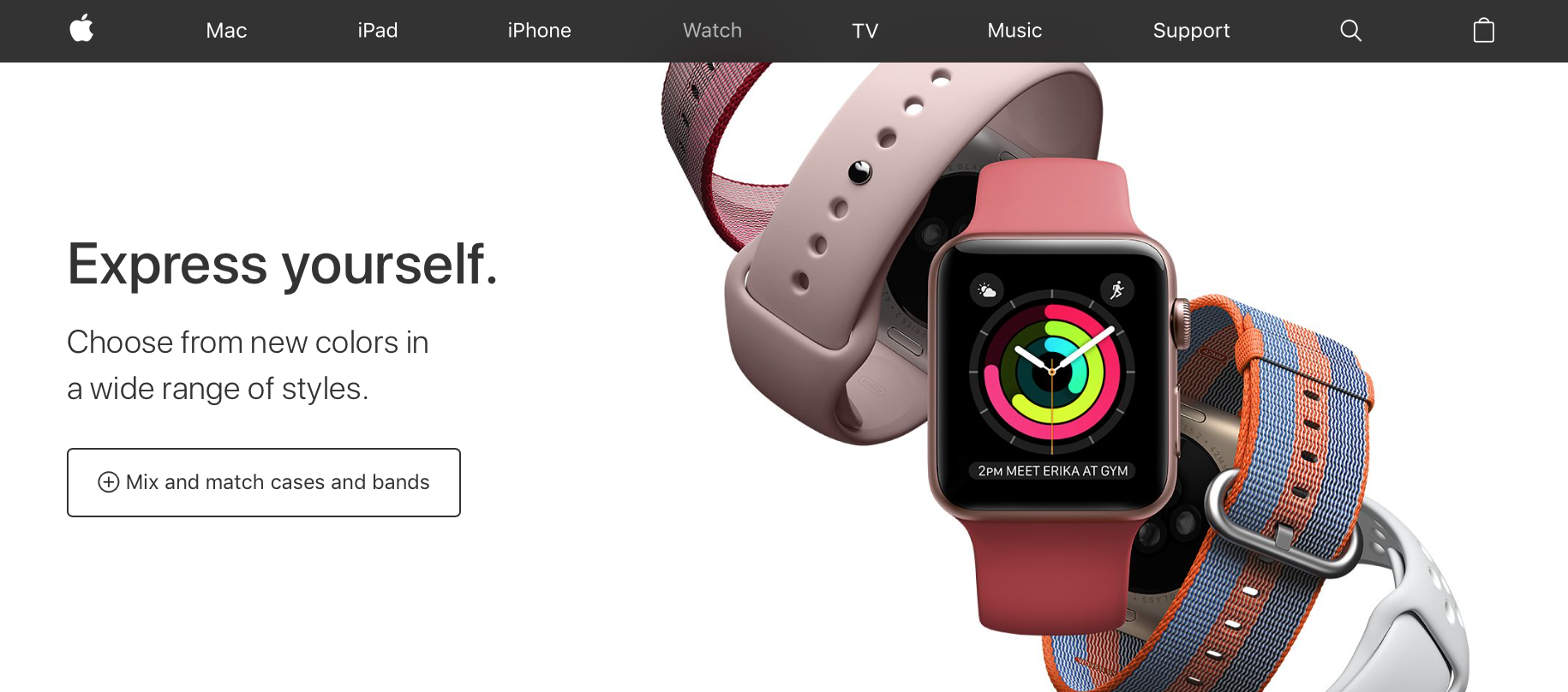 Image courtesy of Apple.com
New iPhone 7 Cases & Apple Watch Bands
Alongside the new updates to the iPhone and iPad lines, Apple has released new accessories for customers to customize their devices. Three of these new cases are the Silicon models, available in the colors: Azure, Camellia, and Pebble. For the leather cases, the new colors are: Taupe, Sapphire, and Berry. Pricing remains the same at $35 for the silicon cases and $45 for the leather cases.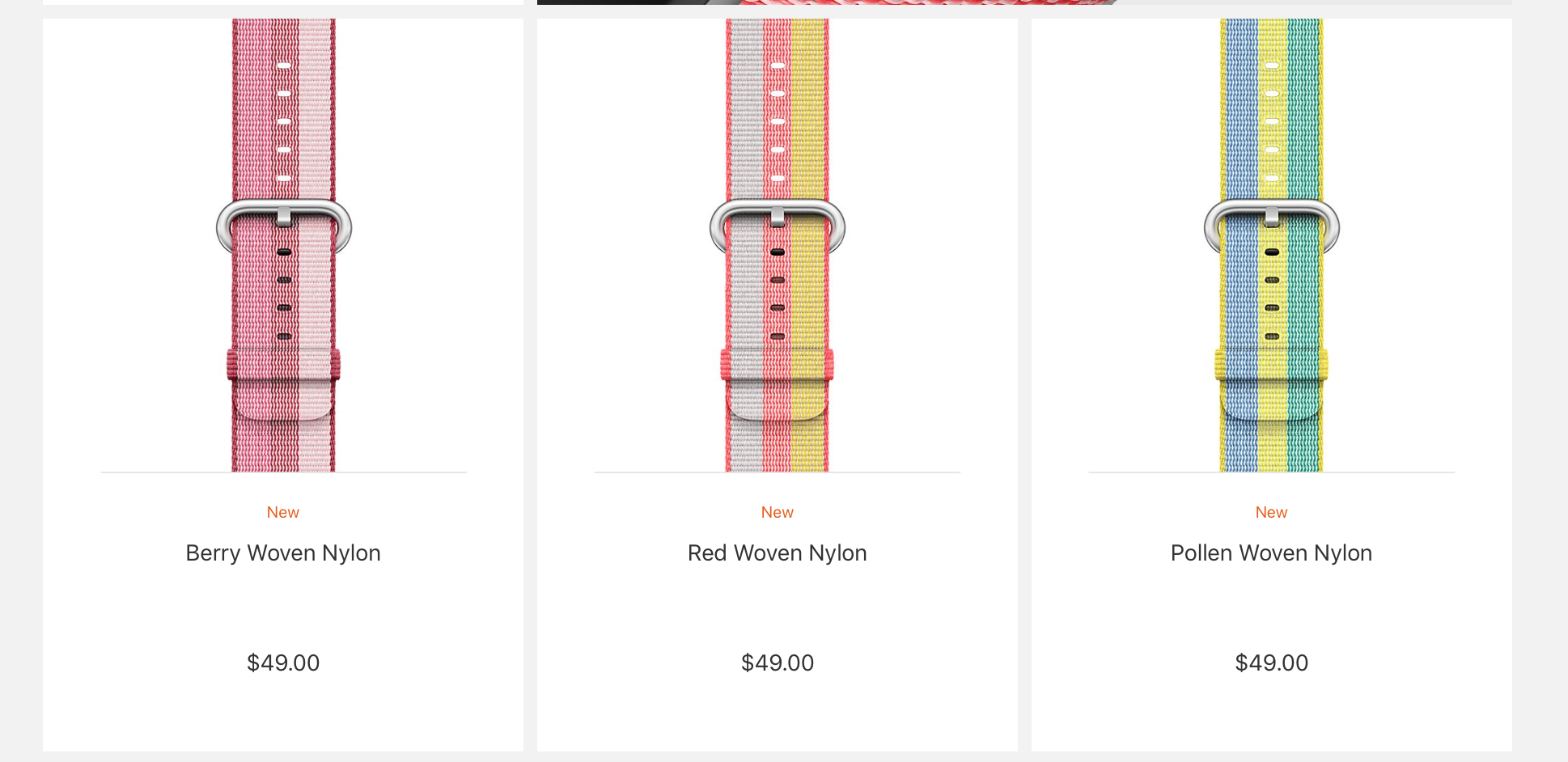 Image courtesy of Apple.com
For the Apple Watch Bands, Apple has introduced new Woven Nylon bands in various colors, including Berry, Red, and Pollen. Classic Buckle bands are also now available as standalone bands in the colors of Saddle Brown, Berry, Sapphire, Red, Midnight Blue, Black, and Taupe. There are also new Hermès watch bands available.
Order at Your Local CityMac
Interested in getting your hands on the latest new iPhone 7, iPad, iPhone Case or Apple Watch Band? Visit your local CityMac to preorder your new device.
Find Your Local CityMac Here >
---
In all, we hope that you are as excited about the new iPhone 7, iPad, and accessories as we are. If you have any questions, please do not hesitate to leave a comment below. You can also connect with us on Facebook at facebook.com/WelcomeToCityMac and on Twitter @CityMacTweets.