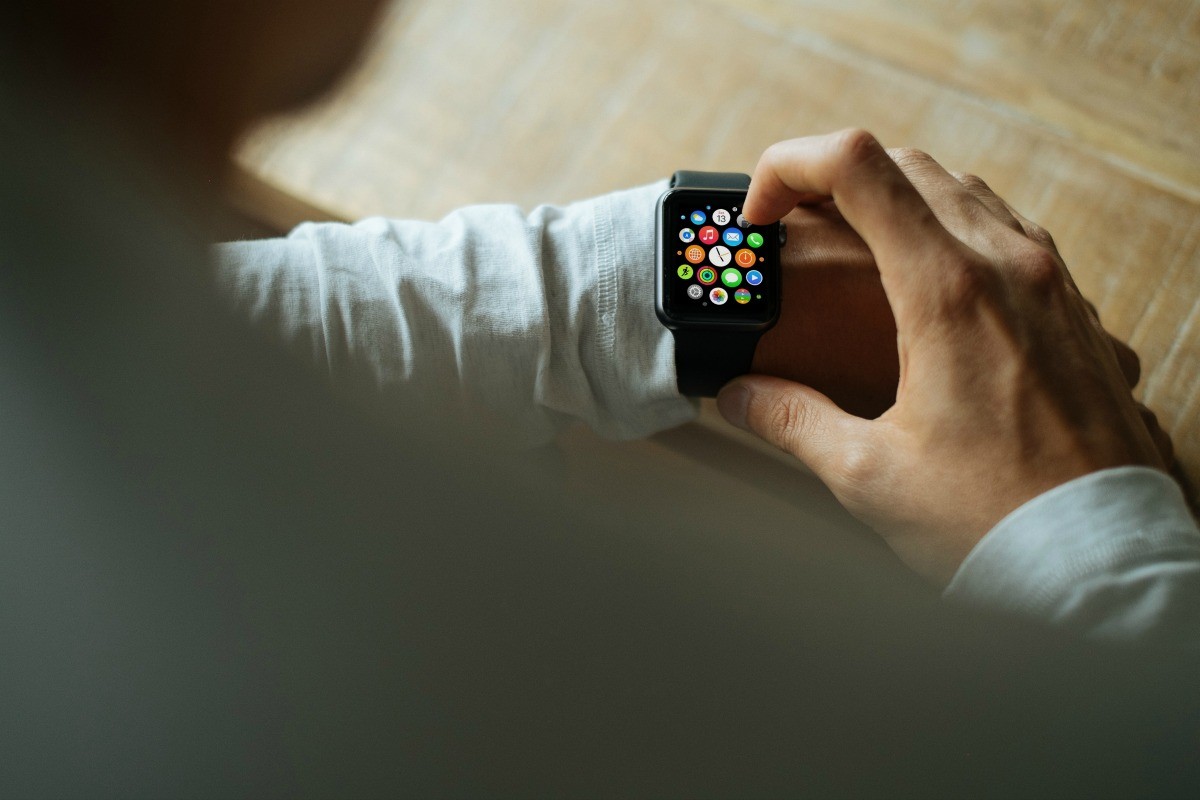 There are many benefits to listening to music and other audio when you're on the go.
Blasting some tunes while exercising can help improve your workout. People with long commutes also seem to benefit from listening to podcasts to and from work. They help keep you entertained, and you may learn something during a time you otherwise wouldn't have much to do. Listening to music before a nerve-wracking presentation can also help boost your mood and motivate you.
But what if you don't have your phone with you? If you're running, for instance, you might not want to keep a clunky device in your pocket. How will you access all those awesome playlists you created?
Luckily, if you have an Apple Watch, you can sync your playlists right to it for listening anytime, anywhere. Here's how.
Step 1: Create A Playlist
If you want to create a new playlist to save on your Apple Watch, first open your iPhone's Music app. From there, go to "Library" and then to "Playlists." Next, tap "New Playlist" and name your playlist something that will help you identify it.
You can search for new songs and artists, or browse through other playlists you've already created to add what you'd like to your new playlist. When you find something you'd like to add, tap the plus sign on the right of the screen next to the desired track. After it's added, tap "Done." You can then look for more songs to add. When the playlist is finished, hit "Done" to save it.
You can also edit an existing playlist by opening the Music app on your iPhone, tapping "Library" and then going to "Playlists." Tap the playlist you want and hit "Edit." Tap "Add Songs" and add them the same way you did for the new playlist. Click the red circle next to a song to delete a track. When you're finished, tap "Done" to save the updated playlist.
Step 2: Sync The Playlist
Once you have your playlist ready, make sure your watch is charging and that "Bluetooth" is switched on for your iPhone. To do this, go to "Settings" and then "Bluetooth."
Then, go to the Apple Watch app on your iPhone. Scroll down to the Music section and tap on it to open it. On the menu that appears, you can choose if you want to show "Music in Glances." You can also limit the storage that can be used for music by number of songs or storage space.
To sync your playlist to your Apple Watch, tap "Synced Playlist" and select the playlist you want to save. Once it's selected, its status will say 'Sync Pending,' and it will begin to sync to your watch. You can see the progress of the sync in the Music section of the Apple Watch app on your iPhone.
Wait until the sync is finished to use your watch. If some of your music is stored in the cloud, you may need to download it to your phone before it will sync to your watch.
Step 3: Pair Your Headphones With Your Watch
To listen to your newly synced playlist on your watch, you'll need to pair Bluetooth headphones with your watch.
Once that's finished, press the Home screen and then open the Music app on your watch.
Firmly press the screen, tap source and then hit "Apple Watch." Tap "Playlists," and you'll be able to enjoy your songs right from your watch.
If You Want To Remove a Playlist From Your Watch
To take a playlist off of your watch, set the device on its charger and ensure it's charging. Then, open the Apple Watch app on your iPhone. Tap the My Watch tab, then "Music," then "Synced Music" and, finally, "None." The playlist will then be removed from the watch.
If you have an Apple Watch, you don't have to forgo listening to your playlists on the go if you don't want to take your iPhone with you.
Simply follow these instructions, and you can take your favorite playlist with you everywhere you go with just your Apple Watch.
Image by Crew