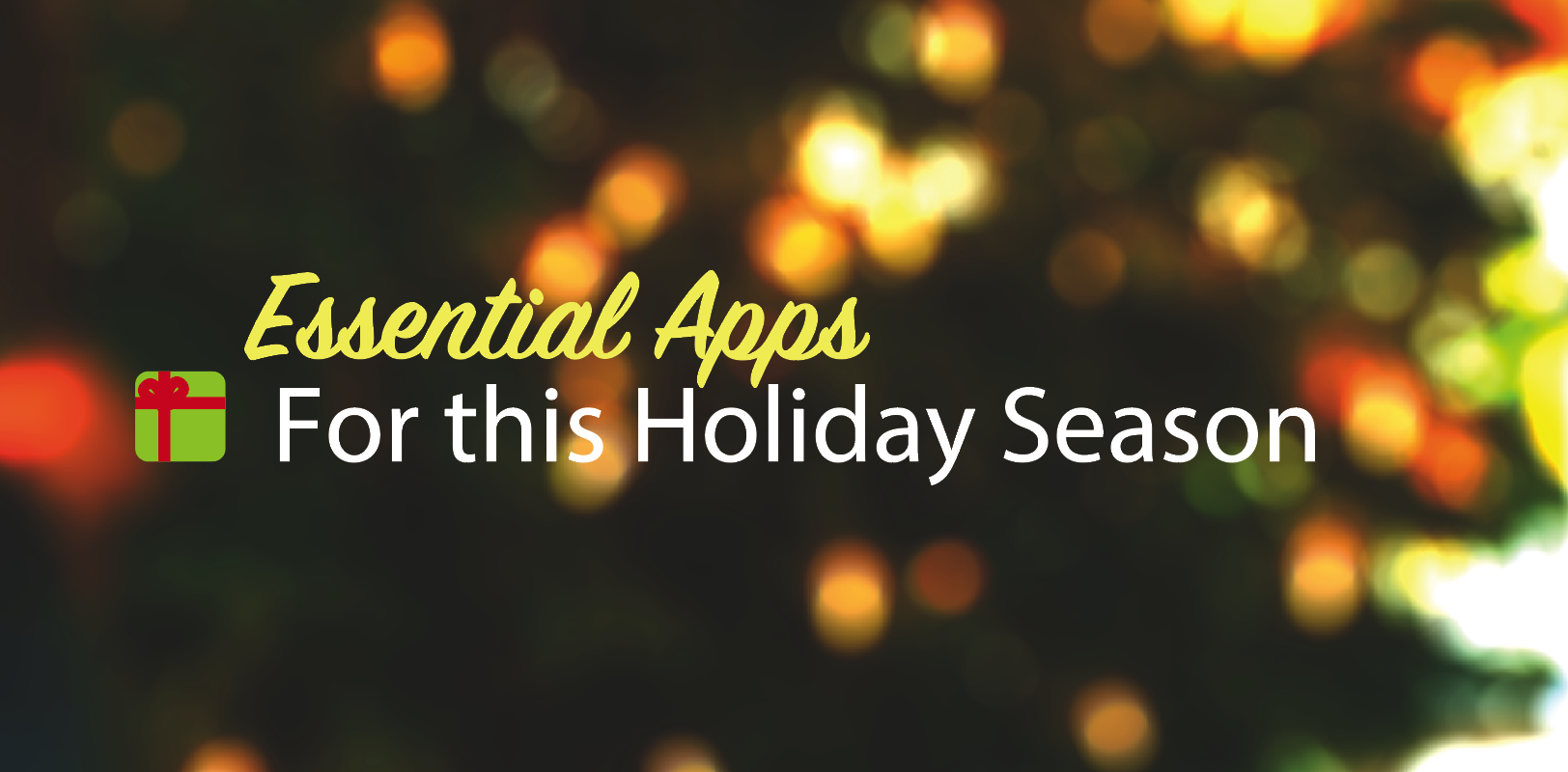 The holiday season becomes frantic easily after dealing with the endless wish lists, wait lists, bargain hunts and long lines. Each year, an increasing number of shoppers are turning to retail mobile apps for help with avoiding the retail grind and fruitless google searches. Turn your phone into your own personal sidekick this year by downloading these well rated apps.
Coupon Sherpa
The first ever mobile coupon app featuring hundreds of digital coupons for brands and stores such as Kohl's and Macy's. We like this one as you are scoring in-store savings at a variety of retailers and restaurants year round. Just display your digital coupons straight from your phone's screen at check out for a fast, simple scan. Versions are available on the App Store and are also iPad compatible!
BuyorNot
User reviews and unbiased product evaluations can be tough to locate when you are in a rush or shopping online. BuyorNot is a barcode scanning application that has a whopping 45 million product reviews in their database for confident purchasing.
Panna App
Upgrade your meals by inviting the experts and chefs of Panna into your kitchen; with over 300+ quality tutorial videos in their library and more added each month, you will not fail to impress any of your guests. Numerous recipes being uploaded regularly along with other tips and techniques which will take your cooking from good to great!
NORAD's Santa Tracker
Don't wait for the click click click of reindeer hooves on your rooftop to find out where Santa's at, the great folks at NORAD have taken their website mobile to delight and entertain the entire family while on the go. You'll can't help but to get into the spirit this year with fun mini-games, informative holiday fact links, their countdown timer to Christmas, and of course, their Santa flight tracker.
KAYAK app
Many of us have our plans up in the air this year. No, really, 103 million Americans will be traveling between December 23rd and January 2nd according to Travel and Leisure magazine. Use this handy tool to compare all of the best travel sites and ensure that you are really purchasing the best available deals for flights, car rentals, hotels and a host of other necessities. Then let the Kayak app keep your carefully orchestrated travel plans in order this year.
The Christmas List
Santa isn't the only one who can now check his list twice, in fact, The Christmas List allows you to take your loved one's list with you everywhere you go! Use their organizers and budgeting tools to keep tabs on what is needed for everyone with a spot under the tree. Another bonus- share and update your shopping lists with others to avoid duplicate and embarrassing snafus!
Camera+
Your standard camera app is a wonderful way to capture memories without having an additional, cumbersome piece of equipment with you. Getting a perfect shot of the family with the contrasting lights and seasonably early darkness this time of year can be tricky to say the least- Camera+ is heralded as one of the best photo effect and editor tools available. Enhanced zoom, stabilizers to reduce blur, grids to avoid crooked photos, clarity boosters… The features this app touts are too numerous to list in full.