"Is there any way to stick a flash drive in my iPad to transfer files?"
"How do I get files from my computer to my iPhone?"
We hear these types of questions everyday here at CityMac. Currently, storing and managing non-Apple filetypes, such as Microsoft Office files and PDFs, across all of your devices is not a straightforward process and is best accomplished by using third-party applications. With iCloud Drive, to be released alongside iOS 8 and OS X Yosemite later this fall, Apple hopes to simplify the way you store, access and edit files of all kinds across all of your devices.
Apple announced iCloud Drive on June 2nd at their annual Worldwide Developers Conference in San Fransisco. With iCloud Drive, Apple is stepping into the same ring as other popular multi-platform file management systems such as Dropbox and Google Drive. However, since iCloud Drive will be built into iOS 8 and OS X Yosemite, Apple users will benefit from better top-to-bottom integration compared to other cloud storage apps.
iCloud Drive on Mac & Windows PC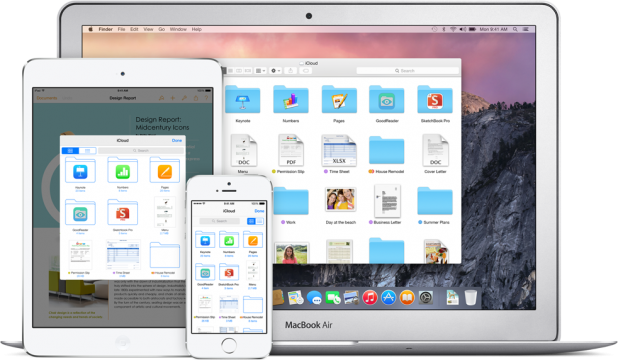 On Macs, an iCloud Drive folder will be accessible directly within Finder. Users can drag and drop files of any kind into their iCloud Drive folder, where they will be immediately accessible across all of their devices.
iCloud Drive will work in a very similar fashion on PC's running Windows 7 or later. Users can simply download iCloud Drive software for free from Apple, which will install an iCloud Drive folder on their machine.
iCloud Drive on iPad & iPhone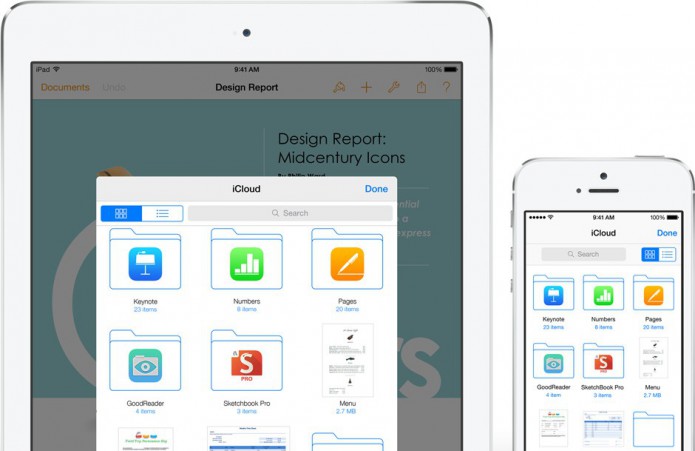 A common complaint I hear in regard to the iPad and iPhone is that there is no comprehensive file system - like Finder for Macs. Instead, files are stored within applications. While iCloud Drive will not be a stand-alone application in iOS 8, it will integrate with many applications, thus removing the silo-ed nature of files in iOS. Applications that have access to iCloud Drive will be able to open any file that the app can read, regardless of where the file originated from. For example, if you drag and drop a Word file from your PC to iCloud Drive, you can open the Pages app on your iPad and be able to easily open and edit that file from iCloud Drive.
iCloud Drive vs. Competitors

Those of you who use Dropbox or Google Drive on your devices can obviously continue using those services once iCloud Drive is released. The biggest advantage of iCloud Drive compared to its competitors is that since it is built into the Apple operating systems, it will integrate more seamlessly between applications. Also, Apple has adjusted its iCloud storage pricing to make it more affordable for users. I'm a long-time Dropbox user and I have no plans to quit using their services, but iCloud Drive is a step in the right direction for Apple and should make file management into a far more simple process than it currently is.