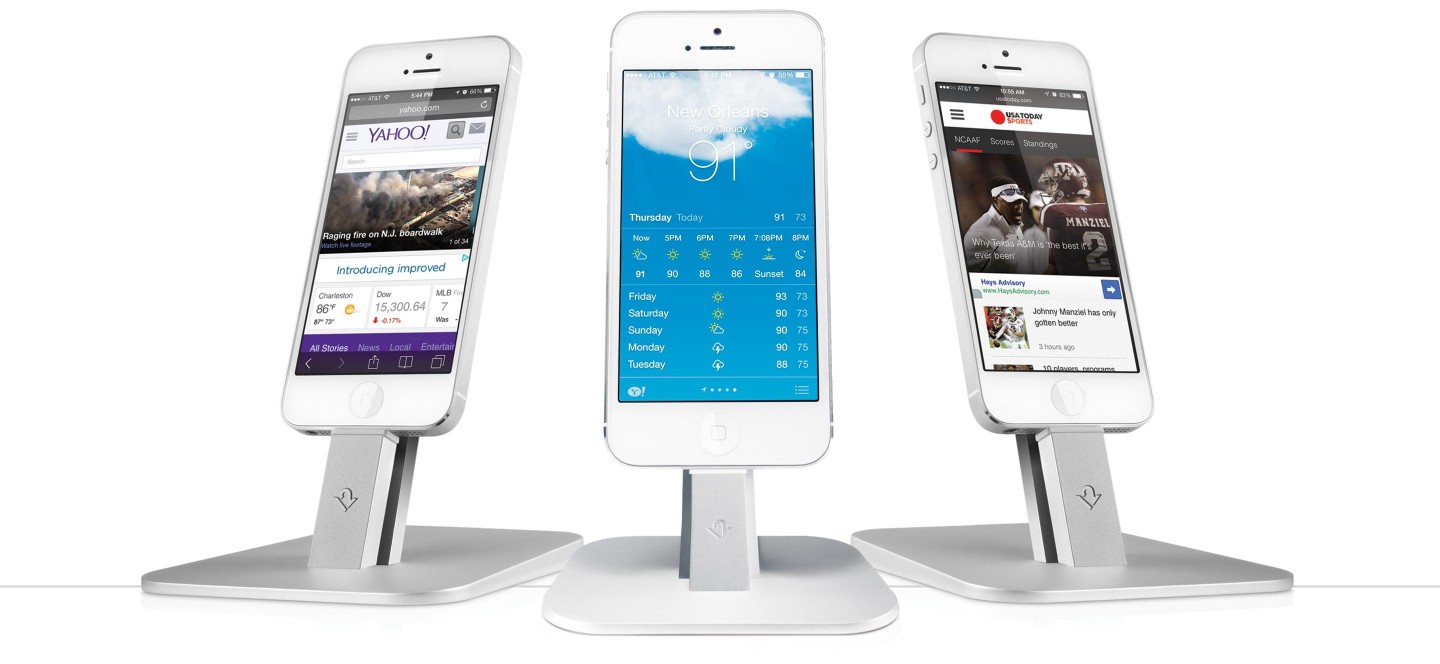 If you are looking for an elegant dock for your iPhone 5, 5S, 5C, iPod Nano, or even an iPad Mini?
Look no further–the HiRise has a unique design that is adjustable, and allows for these different devices to all dock quickly and easily, even with cases that simply can't fit other docks.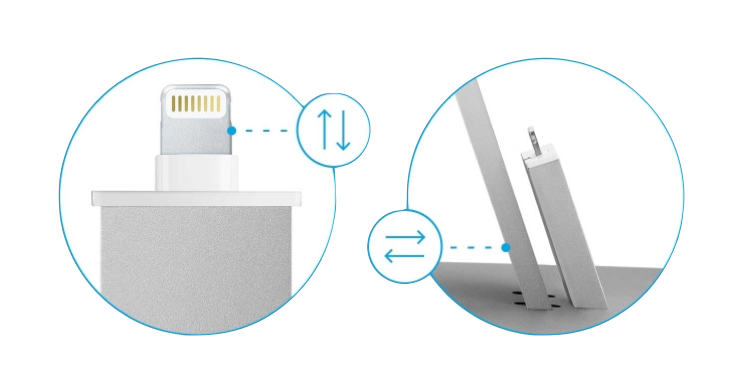 The HiRise's design is special: it uses a sliding design which allows the dock to adjust for devices that vary in thickness. And it also makes use of an Apple Lightning Cable(Not included) which is adjustable in height with the provided inserts. Best part? Unlike other docks that won't fit if you have a case that restricts access to your iDevice–the HiRise fits easily with almost all cases I've tried it with-including third party cases that restrict access to the lightning plug.
It even allows you to use your favorite case–while not giving up the ability to dock. Including ruggedized ones like the Otterbox Defender: which typically cannot be used with docks. Which gives the HiRise a large advantage over other products.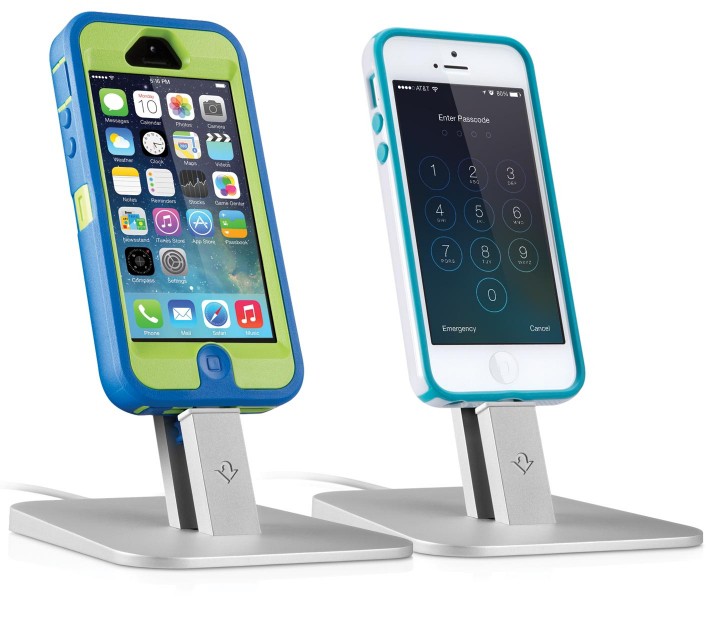 One of my complaints is that it doesn't come completely assembled–it is packed flat, and assembly takes a couple minutes, which is small nuisance, but not a dealbreaker. Just use the included allen key to attach both of the vertical posts. When choosing an insert 'Clip' I recommend testing the fit with your device (and any cases that you use with it) before sliding it all the way in the metal post–the tight fit can make removing it a little difficult after it is fully assembled. See the picture below: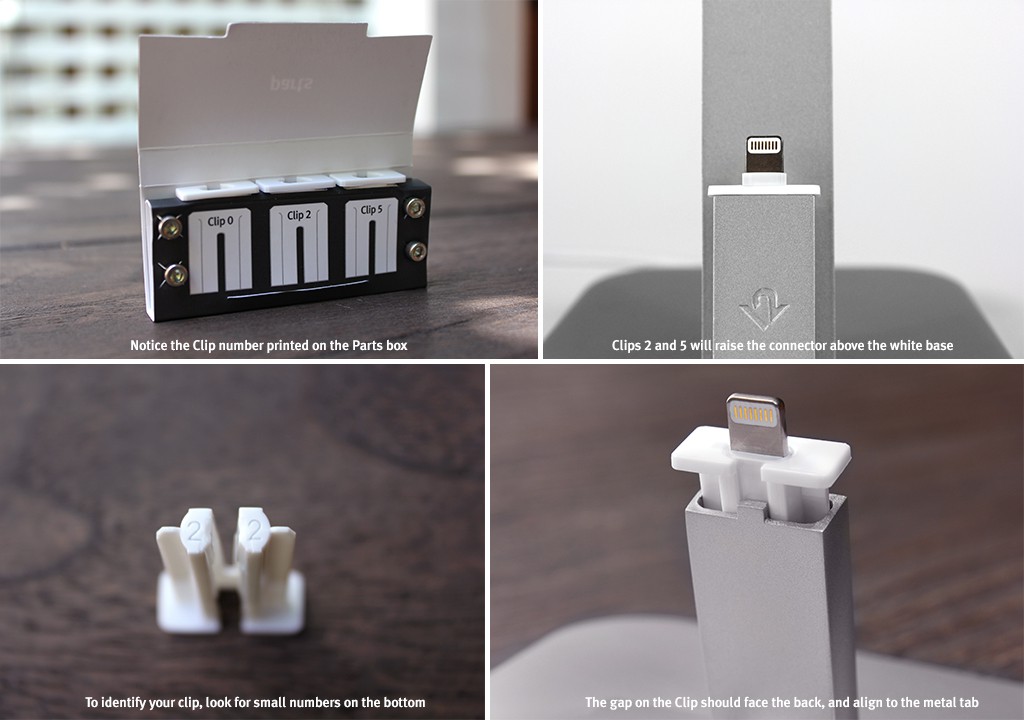 It is important to note it does require the use of an Apple brand Lightning Cord–not included–which is the same type that your iDevice came with–most people use that, or purchase an extra for use with the HiRise. And only the 1-meter or 1/2-meter Lightning cord work–the 2-meter is a little too thick to be used... Also while the iPad 4, or iPad Air will connect, it isn't recommended–there isn't quite enough support for those given their extra size and weight.
All in all, the HiRises simple elegant design which elevates your device noticeably off your desk, or table, and its very functional adjustability features, allow it to stand out in the world of iPhone Docks. For more information–or a demo–please visit your local CityMac location! Thanks for reading!