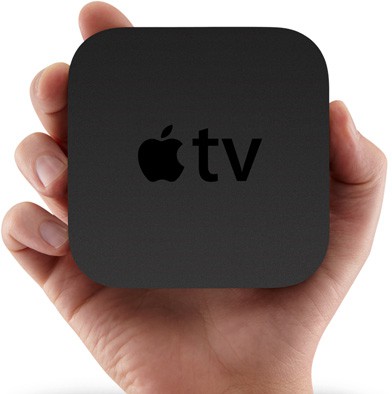 What is Apple TV?
If you have ever heard your friends and family talking about streaming movies, you were probably interested in doing the same thing. There are many ways to stream content. The Apple TV is an easy way to access your favorite content.
The Apple TV has several options to access content, the two main ones are through iTunes and Netflix. With iTunes, you are able to either purchase your TV shows and Movies or access it through your purchases or other computers on your home network. iTunes also offers renting movies and TV shows. Netflix is different, Netflix is a third party streaming service which allows you to watch TV shows and movies through your Netflix subscription.
Another important feature of the Apple TV is Airplay. Airplay allows you to transmit content from your iOS device on your Apple TV, similar to mirroring on a computer when connecting to an external display. With the introduction to Mac OS X 10.8 Mountain Lion, Airplay Mirroring was brought to Late 2011 and newer Macs. With Mac OS X 10.9 Mavericks, an added feature allows you to use your Apple TV to connect a wireless display, having it act like a second desktop, similar to dual displays.
Other features include the ability to stream audio from your iOS device, as long as your Apple TV and iOS device are connected on the same Wi-Fi network. Built in apps also include YouTube, Hulu, and others allowing access to Sport content. Playing Slide Shows is also very simple to configure. All you have to do is select the Photo Stream you want the Apple TV to access photos from, adjust the time per slide, and your set.
The overall setup and use of the Apple TV is very simple and easy to use. During setup, onscreen instructions will guide you with everything you need to do to get your Apple TV set up and configured on your home network.
For only $99 USD, the price of the Apple TV is very reasonable and gives the user an elegant way to access their favorite content.
Apple TV is compatible with any HD TV capable of 720p or 1080p with an open HDMI port. In the box of the Apple TV you get the unit itself, power cord, documentation, and an Apple Remote. An HDMI cable will be required at the time of set up, not included with Apple TV.