Product Description
August
Doorbell Cam
Always know who's at the front door, even when you're not home. See and speak with visitors using your smartphone.

Answer your door from anywhere.
Most residential burglaries take place during the day, when burglars think you're not home. With August Doorbell Cam, appear to be home from anywhere.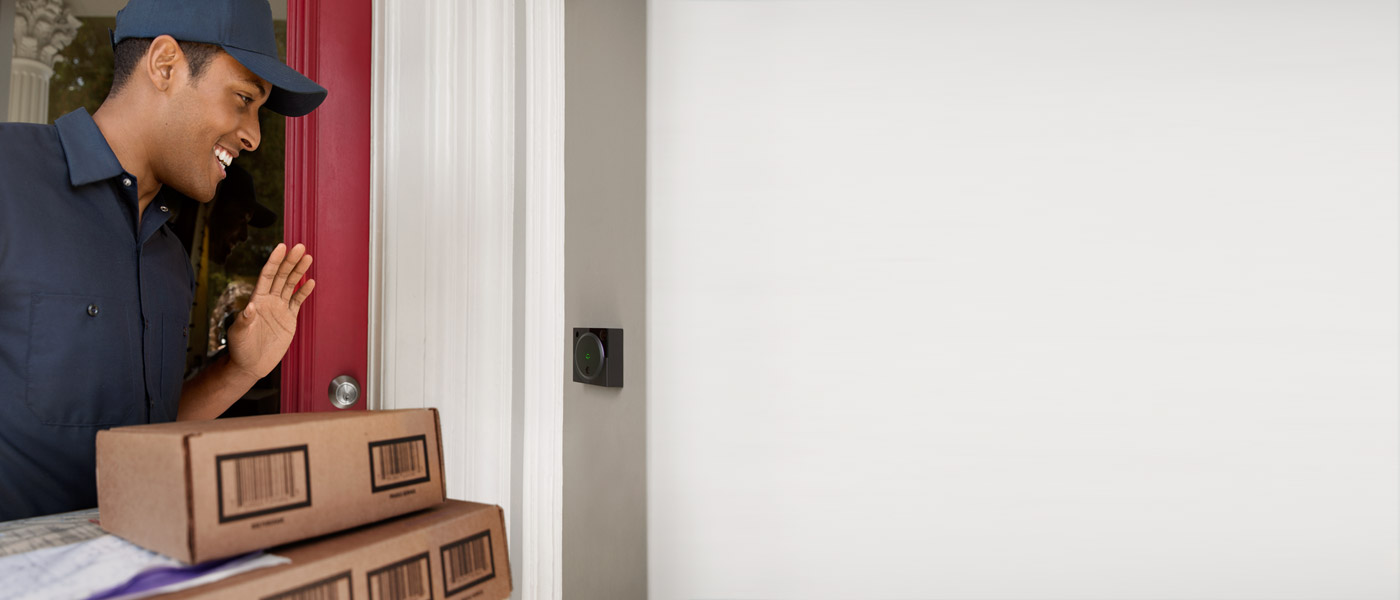 Always know
who's there.
Get alerts every time the bell is rung and see and speak with visitors using your smartphone from wherever you are.
August Doorbell Cam detects motion from visitors, identifying people at your door, even if they don't ring the bell, and sends you an instant alert to your smartphone.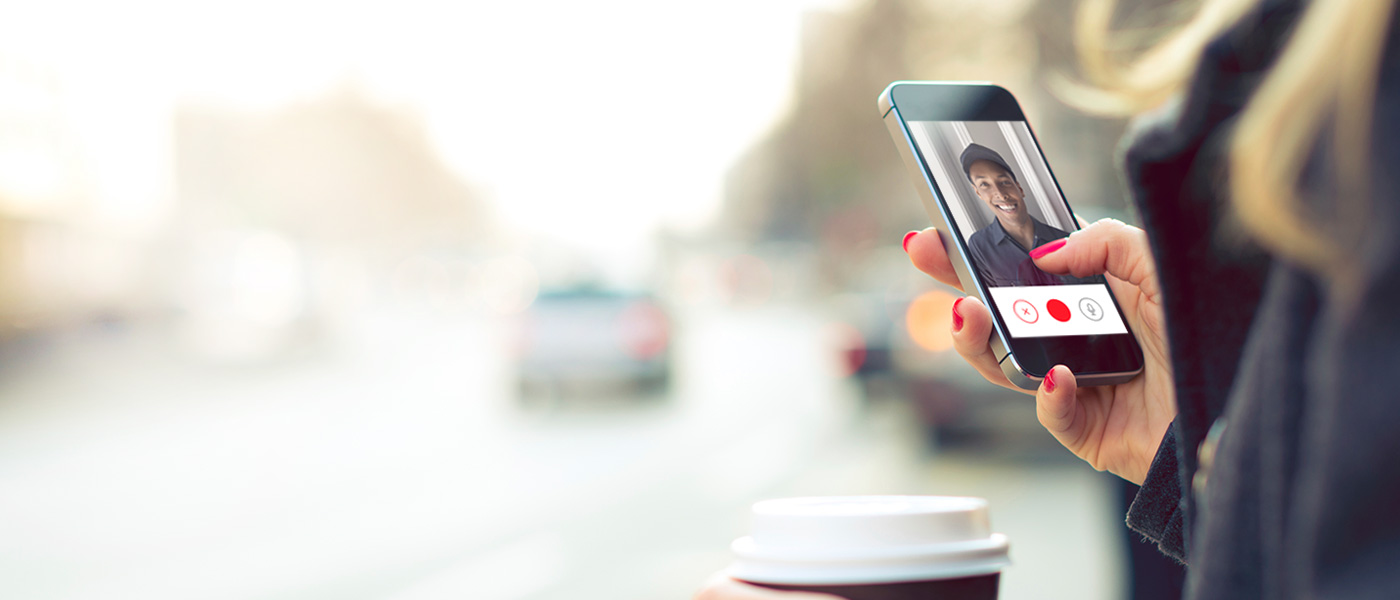 One-way camera
for privacy.
A one-way HD camera gives you a great view of your visitors from your smartphone while still ensuring your privacy. With on-demand video, activate a live video feed to monitor activity at your doorstep, anytime.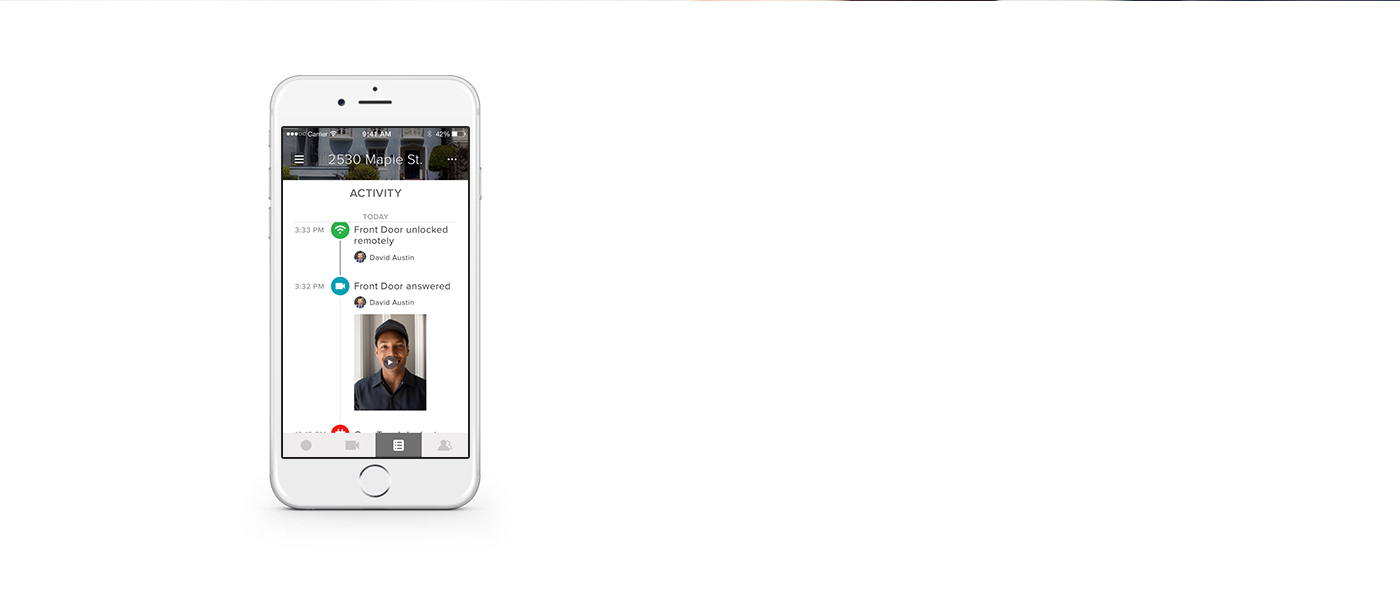 View recordings
of visitors.
Whether you missed a visitor or want to replay a conversation, August Doorbell Cam records each interaction at your door (After 30 day free trial of August Video Recording expires, a paid subscription is required)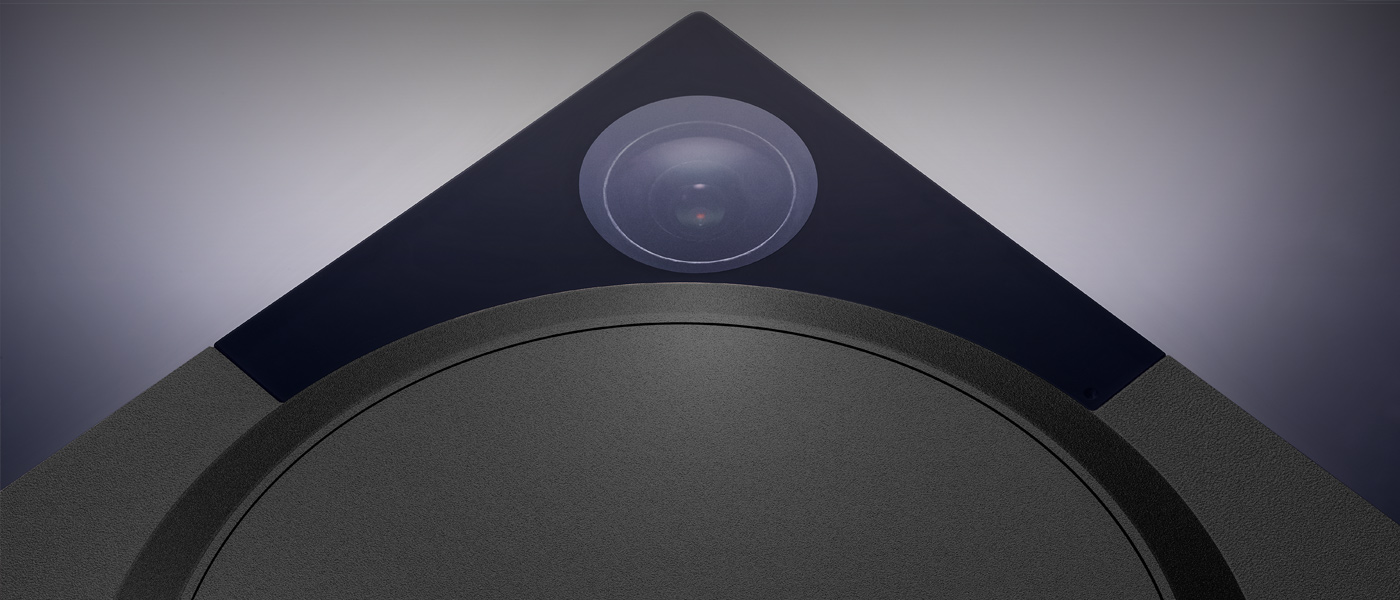 No One Wiring
Connects to your existing analog wired doorbell and uses existing house current (16-24v).
Connects via Bluetooth®
Uses secure, reliable Bluetooth® Low Energy (BLE) protocol.
Acts as a Bridge
Wi-Fi® eliminates the need for August Connect for remote access to lock/unlock your August Smart Lock.