Kirkland, WA | Schedule Your Class
Our Teachers Know Apple Products Like the Back of Their Hand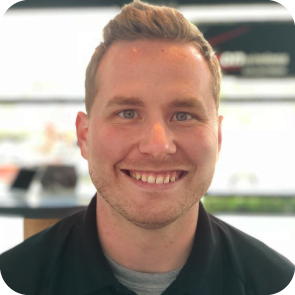 Tyler Stovall
Tyler is a student at Northwest University where he is finishing an undergraduate degree in Education: Biology. An avid outdoor enthusiast, Tyler loves exploring trails (or making his own) while keeping an eye out for local birds to add to his classification portfolio.
He regularly teaches Apple skills and basics on topics ranging from iCloud to MacOS. Tyler can also show you some of his favorite iOS apps for exploring the great outdoors!
Need Directions?
Find Your Local CityMac store >
Have any questions about signing up? Contact your local CityMac store.